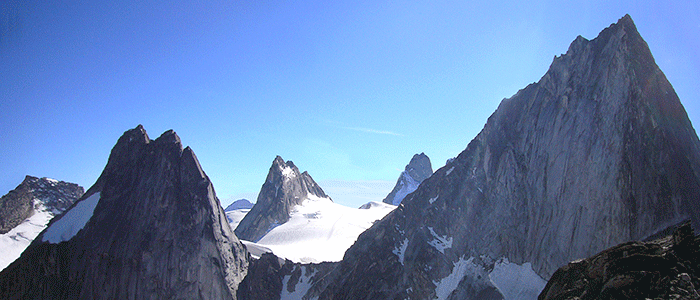 About High Col Press
High Col Press publishes books about rock climbing, ice-climbing, and mountaineering. Our mission is to produce outstanding works of reference and literature, books that are a pleasure to use and which inspire climbers to discover new crags, to be up in the mountains, and enjoy every day of their time on rock, ice and hill.
Col is a French word that means a pass in English. In North America, a pass is used to describe ordinary places where you'll find cars and trains. But for climbers, 'Col', the very word itself, evokes rich meaning and landmarks of distinction. Cols can be steep climbs between mountains, endings and beginnings on multi-peak enchainments, or passages between deep valleys. Cols are places to pause and enjoy a short reprieve, to find bearings, to contemplate and wonder or find shelter from harsh conditions. In a Col you know where you are.
At the essence of why a col carries such admirable characteristics is a calming sense of non-duality, suspended if only for a moment between peaks, between glaciers or between valleys. A col is at the same time all of these things and none of them.
Cols can be attainments in their own right, awe-inspiring mountain places such as the Bugaboo-Snowpatch col, the Waddington-Combatant col, the Matier-Joffre Col, the Andromeda-Athabasca Col, the Col of Hope on Cerro Torre, or the Col de Peuterey on Mont Blanc. Cols can be places of no return with profound change awaiting down the far side. Think of Tibetans struggling over high cols in the Himalaya escaping south to Nepal.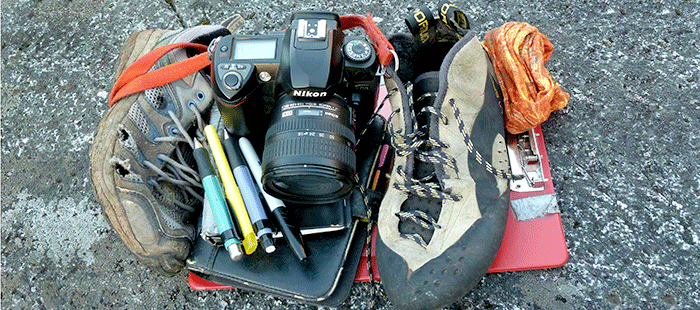 History of High Col Press
High Col Press was established in April 2010 with the publication of Canadian Rock: Select Climbs of the West, but under two former company names has been in continuous operation producing guidebooks for climbers since 1992. In that year, publishing began as Merlin Productions with the famous Climbers Guide to Squamish. This was followed by the first guidebooks to Skaha and West Coast Ice in 1993, and the first guide to the rockclimbs of Central British Columbia in 1996. The Skaha guide was the first Canadian book to be developed by digital methods for a press.
In 1997 Merlin Productions became Elaho Publishing which went on to produce new editions of the major comprehensive Climbers Guide to Squamish in 1999 and 2005, and Skaha Rockclimbs in 1997 and 2003. In 2000 Elaho began developing a series of Canadian alpine guides with Alpine Select covering southwest British Columbia and Northwest Washington. This was followed by a major two-volume guide to the Selkirk ranges, the Waddington range guide, the Bugaboo guide and the Cordillera Huayhuash in Peru.
On only four occasions that our books have been entered in the Banff Mountain Book Festival - the pre-eminent climbing book competition in North America - one was a top-five finalist, and three times we have won the top award in the Mountain Exposition category, with Selkirks South, the Bugaboo Guide, and Canadian Rock: Select Climbs of the West. High Col Press is owned by Kevin McLane.